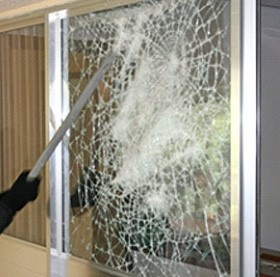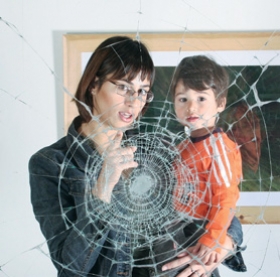 The safety and security window films

The security solutions protect government, commercial, residential, medical and school buildings across the globe.
The safety and security films are renowned for their optical clarity and cleanliness -- the result of top-grade polyester, The proprietary transparent adhesive, and its strict adherence to demanding ISO 9001 quality assurance. Accredited to the most stringent international glass safety standards, The films are the professional installer's choice, delivering performance, price, and installation-friendly flexibility.
The Safety and Security window films hold shattered glass in place, delivering shard protection and minimizing the threat of glass-related injuries resulting from impact, collision, blast or natural disaster.
Clear safety & security films
The range of safety and security window film improves home and workplace security by transforming their most vulnerable aspect – windows and glazing. Installing the right film can minimize the threat of glass-related injuries resulting from impact, collision, blast or natural disaster.
Home

In the home, 4 mil clear safety film will generally protect a child who stumbles into a glass door or smashes a ball through the window pane.
Commerce

In downtown areas or commercial districts where there is a high concentration of glass-fronted buildings or shop windows, the threat of vandalism, robbery or terrorist attack demand the high level of protection provided by 7, 8, 12 and 15 mil films.
Industrial

For buildings in the shadow of potentially explosive sites such as oil refineries, gas tanks and construction areas, the 7, 8, 11, 12 and 15 mil security films offer increased protection.
Catastrophe

In regions where the potential for damage originates from the threat of natural disasters such as tornadoes, hurricanes, severe storms or earthquakes, the 12 or 15 mil security films can help save lives.
New!

Modular Safety Films

Clear Safety & Security films specially treated for pairing with any our film, delivering a simple security upgrade to solar control.
Product Data
SAFETY TEST DATA AVAILABLE for
09.02.2017. 11:24
Company Profile
Categories
RSS Feeds
New Posts
New Comments
No comments at the moment